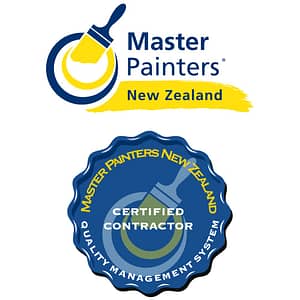 We are thrilled to pass on to our customers that we have acquired our QA certification for the 2nd time!
This hard-earned certification is subject to a 3 yearly review process. As a Quality Management System Certified Contractor, Sensation Painters can continue to use the QA Logo, attesting to this important status. We want to thank all our contractors & customers for your ongoing support and encouragement. Your business, means business. Thank you
Why Quality Assurance?
Customers need to be assured that when a company takes on a contract the work will be completed as agreed and with a high level of professionalism and customer service.
The work will be undertaken by skilled and qualified staff to complete the job.
The programme has been designed to maximise efficiencies of all Master Painters NZ affiliated members, by ensuring that their business system align with best industry practice and regulatory standards.
To obtain a Quality Assured NZ Certification, companies must provide evidence in each of the following key areas an indicated below, as these form the framework for the QA programme:
Company Information
Organisational Chart
Formal Quotation/Pricing Procedures
Contract Monitoring
Purchasing Controls
Recording of Equipment
Staff Management
Health and Safety
Remedial Procedures
Hazardous Materials
IT Systems – Back up