We are delighted with the work that Sensation Painters carried out for us.  It was a very large job being the inside and outside of a two storied house. The quality of workmanship was excellent and we found the men...
I have known Paul since 1999. My company, Upper Harbour Builders Ltd, has worked with him and his team on interior and exterior painting jobs since then. He has a great team who are very trustworthy, honest and do top-notch...
I have worked with Paul and his team on both residential and commercial painting projects and have found him to be honest and a good communicator. He sets very high standards and doesn't cut corners with his work. For example,...
We recently moved from Christchurch to Auckland and have completely gutted and renovated an apartment in an historic building in central Auckland. We were particularly impressed with the work Paul and his team did on the steel windows in the...
Paul's team have done two jobs for us. They painted the exterior of our villa 4 ½ years ago which we were very happy with. Our house had not been stripped back for many years and the sash windows were...
We found Paul and his team to be extremely professional and very respectful in the re-stain of the exterior and tidy up of the interior of our home. They worked in a very clean and tidy manner which we really...
Our Team
Sensation Painters is a family run and owned business. Paul has been painting for over 26 years and has experience in all aspects of the painting and decorating industry. He has been operating since 1997.
Paul expects a high standard of workmanship from all on site and 99% of  jobs have been referrals from clients, which reflects Sensation Painters' great record of customer satisfaction.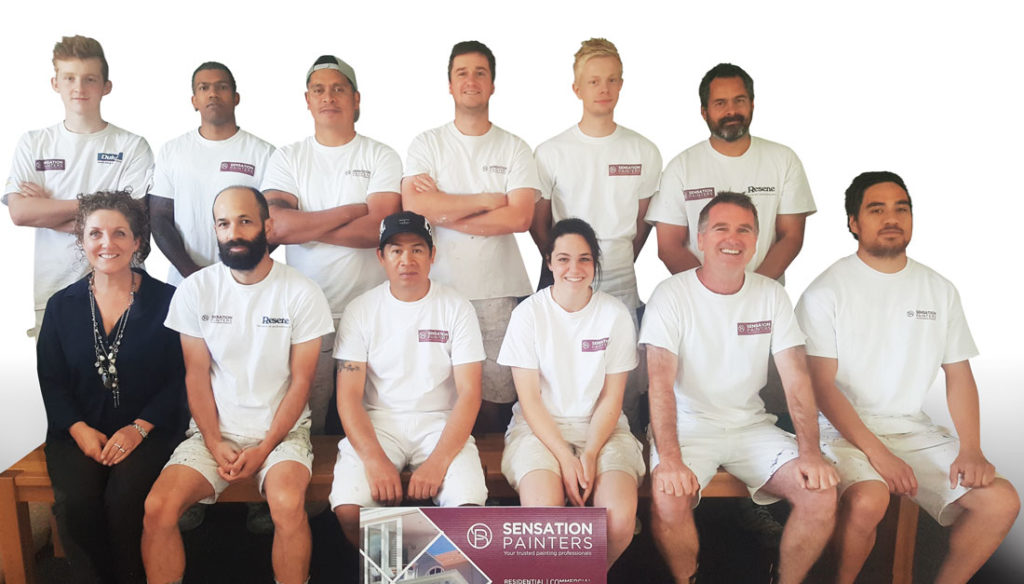 Dust Whether on a building site, in business premises, or house, sanding creates dust. Depending…