THE SENSATION PAINTERS TEAM
Welcome to Sensation Painters, the new home of Paul Schirnack Decorating. We are professional Auckland-based painters and decorators and have been in business for over 20 years. We are members of the Auckland Master Painters Association of New Zealand. This ensures we provide quality workmanship and a professional service.
Sensation Painters owner, Paul Schirnack has been in the painting industry since 1989 and now runs a team of 12 full-time painters giving the company capacity to undertake both residential and commercial painting jobs.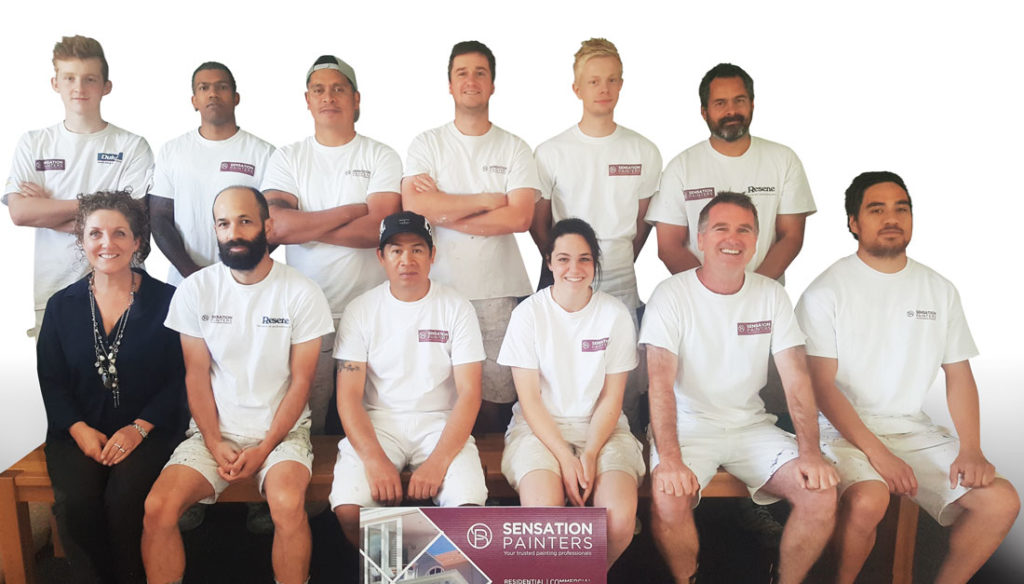 Our painting and decorating team deliver not only top quality workmanship (almost 95% of our jobs have been referrals from clients, or repeat business) but are also known for their trustworthiness and reliability. We have a reputation for on-site safety, excellent communication and environmental care.
Our high standard of work was endorsed by the Master Painters Association in 2017, where we won five Gold awards for Excellence in Workmanship for our interior and exterior paint work. We were also titled NZ Master Painter of the Year in 2015.
Nothing gives us greater satisfaction than seeing you relax and enjoy your newly decorated home once we have put our brushes away, cleared the drop cloths and taken down the scaffolding. That's what Sensation Painters is all about!
We are delighted with the work that Sensation Painters carried out for us.  It was a very large job being the inside and outside of a two storied house. The quality of workmanship was excellent and we found the men...
I have known Paul since 1999. My company, Upper Harbour Builders Ltd, has worked with him and his team on interior and exterior painting jobs since then. He has a great team who are very trustworthy, honest and do top-notch...
I have worked with Paul and his team on both residential and commercial painting projects and have found him to be honest and a good communicator. He sets very high standards and doesn't cut corners with his work. For example,...
We recently moved from Christchurch to Auckland and have completely gutted and renovated an apartment in an historic building in central Auckland. We were particularly impressed with the work Paul and his team did on the steel windows in the...
Paul's team have done two jobs for us. They painted the exterior of our villa 4 ½ years ago which we were very happy with. Our house had not been stripped back for many years and the sash windows were...
We found Paul and his team to be extremely professional and very respectful in the re-stain of the exterior and tidy up of the interior of our home. They worked in a very clean and tidy manner which we really...