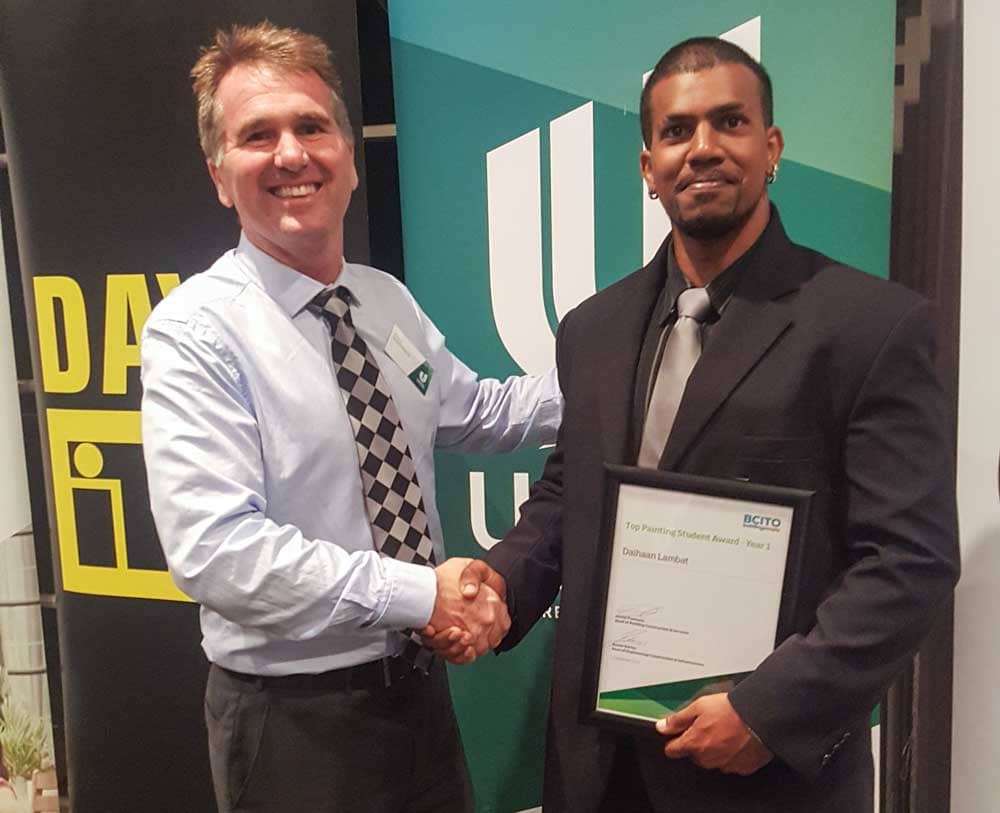 Meet our newest qualified tradesman painter & decorator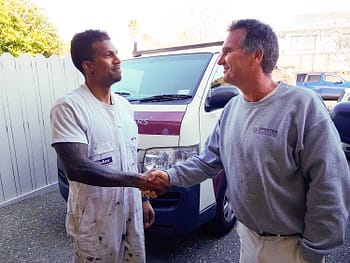 After a 3 year apprenticeship under the professional guidance of Sensation Painters Ltd, Daihaan is now our newest Tradesman Painters & Decorator.
Daihaan took time to consider taking on study in the Painting and Decorating arena as his passion is in creative endeavours.
He is a pleasure to have as an employee and valued by his colleagues. We wish to complement Daihaan for acquiring this well-earned Certification and have no doubt he will contribute much to the Trade.
BLOG paragraphs
2017 UNITEC Apprentice of the Year Award
2018 Completion handshake from Sensation Painters Ltd (Director Paul Schirnack)
Daihaan writes:
I made the decision to pursue an apprenticeship, at first, in hope of just having a solid job to fall back on. When I began, I found it tough being the bottom of the ladder, having to do the jobs nobody else wanted to do. I felt like I was doing a lot of arbitrary work, rather than learning skills. Until about 8 months in, I began to realise, it's not arbitrary at all, in fact, the tradesman who were training me, were giving me skills, I would have for the rest of my life. These were skills such as determination, being able to work under pressure, being disciplined and patient, just to name a few.

By the end of my first year, I had acquired life skills and underwent self-improvement on a mental and physical level. I went into my first block course knowing this and it showed, as I won the Apprentice of the Year Award from Unitec.

The next two years is when the real skills of the trade came into play and I began to feel like I was picking up all this secret knowledge that is only ever passed down from tradesman to apprentice. Almost like a brotherhood of sorts. Being with Sensation Painters, I felt like I was receiving this knowledge from the gurus of the game. I got a sense of pride working with them; every year I watched as our company received multiple awards for the tradesman's efforts and I couldn't wait to have the skills they did, and to be responsible for some of my own awards one day too!

Having now completed my apprenticeship with Sensation Painters, I feel more then capable of making this a reality. I have the sense of being one of the gurus myself. I have found a lot more then I first started looking for, more than just a stable job. I found a home in my work team, I found an identity in my trade and I have now found out that it's just the beginning.