Great to be back at Level 3!
ALERT LEVEL 3 – Covid-19 update
To our Customers, Building contractors, Sub trades & Suppliers
It's great to be back!
We are pleased to be returning to work and want to reassure you that Sensation Painters are taking precautions to keep us all safe and healthy.
Our Covid-19 Induction was completed today. ALL are now equipped with Personal Protection Equipment (PPE gear)
PPE Gear:
Hand sanitizer
Masks
Antibacterial wipes
Gloves
Eye protection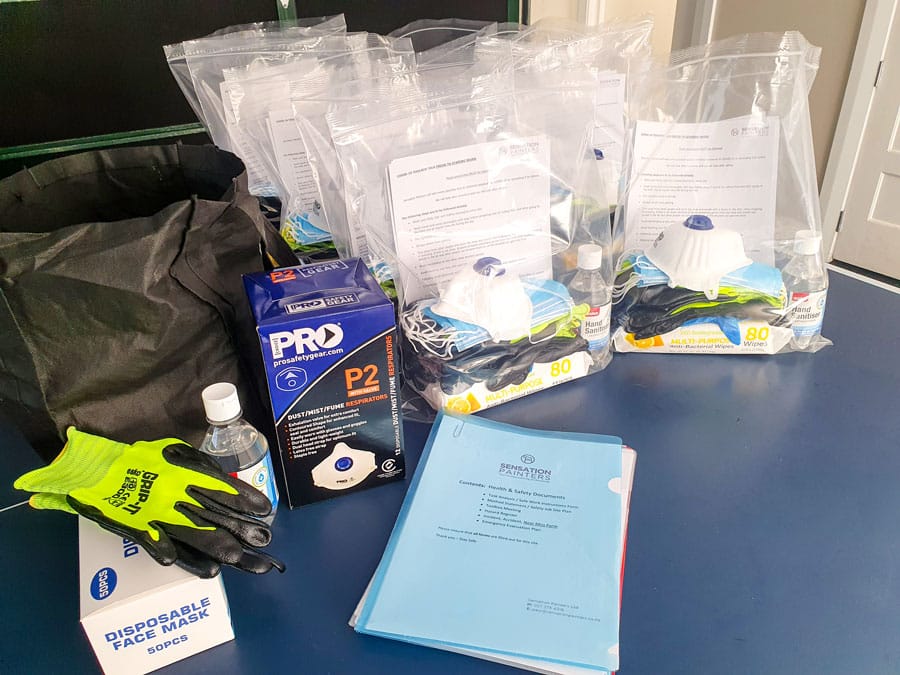 SSSP:
We will be working with our Covid-19 Site Specific Safety Plan (SSSP) while on your property or building site. Our staff understand these strict Health & Safety protocols.
SOCIAL DISTANCING:
Each worker will use their own vehicle to minimise their contact between each other and they will respect the 2-metre social distance between site owners, site visitors and delivery drivers.
CONTACT TRACING:
Staff will record their travel movements daily.
We look forward to doing your painting requirements safely while covid-19 is here!
STAY SAFE, KEEP INFORMED AND BE KIND!