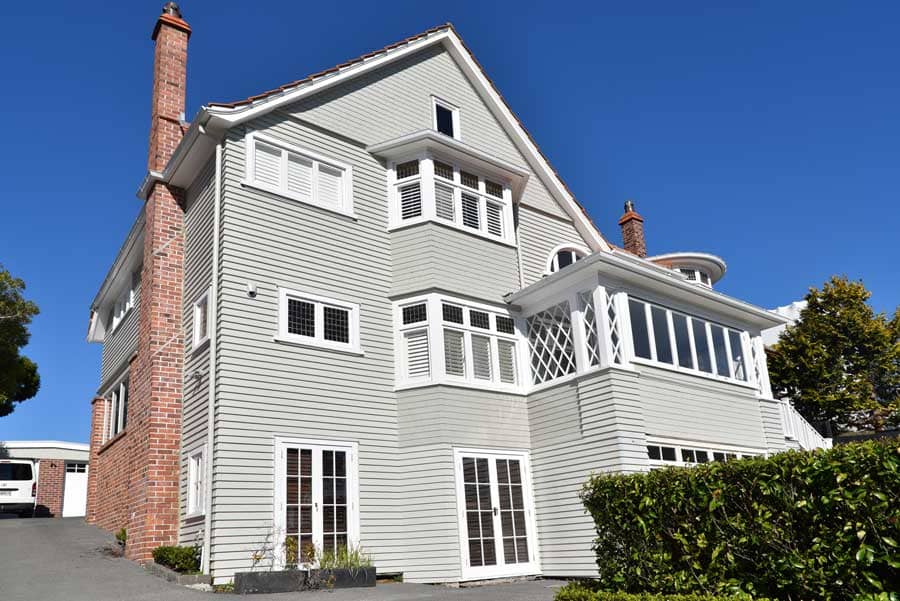 Questions to ask a house painter
At Sensation Painters we find that many home-owners don't know the questions to ask a house painter when they visit to quote on painting their house. As a result, we've decided to put together a list of handy questions and hints that we hope will help.
Are you a registered Master Painter?
Using a registered Master Painter gives you a guarantee of quality and professionalism. To become a Master Painter your painter needs to meet provide a level of professionalism including:
• Ensuring you receive a written quotation
• Maintaining high standards in our work
• Use of top quality painting materials to provide a long-lasting finish
• Following WorkSafe New Zealand regulations
Do you have public liability insurance?
In the painting industry there are a wide range of skills and pricing on offer. When choosing your interior or exterior house painter you need to know they have full public liability insurance. This protects you in the case of accidental damage to your house or property. If you choose to use a painter that does not have insurance, you leave yourself open to paying for damage that is not insured.
Are there any environmental concerns on the job?
Managing environmental concerns is very important.  If you own an older house (pre-1980) you may need to ask if your home contains any lead-based paint. If it does your house painter will need to ensure that it is collected and disposed of properly.
You should also check how your painter disposes of unused paint and washes out brushes. House painters should not be pouring paint down your drains and brushes should to be washed in the safest possible way. At Sensation Painters all our leftover paint is dropped at a Resene Paintwise collection point.
Do they have a health and safety plan and policy?
Given New Zealand's strict health and safety policies all Auckland painting companies should have an on-site health and safety plan in place. When on-site, painters should have completed a task analysis. This includes the steps needed to complete the job, potential hazards and hazard control measures. Toolbox meetings should take place regularly to discuss potential health and safety hazards alongside a safety audit and a hazard register.
As house painters often work on building sites these measures are important for their protection and safety.
At Sensation Painters 90% of our painters are first aid trained. We always ensure we have first aid kits in our vehicles for use on-site if necessary.
Estimated time of the job
Getting a clear estimate of when the painting can be started, how long it will take and when it will be finished are all important questions to ask. Will scaffolding be required?Any painting undertaken above 3 metres in NZ requires scaffolding. This will add to the cost of the paint job but is required by NZ law. Choosing a painter that uses scaffolding and abides by the law is your responsibility.
Who will move furniture, take down curtains, blinds, cover carpets, trim trees and sleeve power lines?
It's important to agree with your painter who will move furniture and remove household items prior to painting. Painting the interior of your house can be a good time to remove curtains or blinds and get them cleaned. A reputable painter will cover your carpets with plastic carpet film before painting or cotton drop sheets.
When painting exteriors you may need to discuss trimming any trees that are close to your house before painting begins and how your painters will work around the power lines. You may need to get your power lines sleeved temporarily while this happens.
What kind of painting materials and finishes will be used?
Your painter will be able to advise you on the best type of paint needed on different parts of the house. For example, different paints are used on interior walls, ceilings, windows and in bathrooms. These are quite different to exterior paints which will also vary depending on the type of house you own. Your painter will advise on whether you need a gloss, low-sheen, semi-gloss or flat paint depending on the surface but also the look you require.
Conclusion
This is by no means a definitive list of questions to ask a house painter. No doubt you will have others depending on the work you require. However, we hope you find it helpful.
Sensation Painters has been in business for over 20 years and over 95% of our work comes from referrals. We have been trusted by many home-owners to paint their most prized possession – their home. We're proud to be able to offer them top-quality workmanship and a safe working environment for our staff.
You can find out more about Sensation Painters here or if you'd like us to quote on painting the interior/exterior of your home, or need some advice fill in this form.