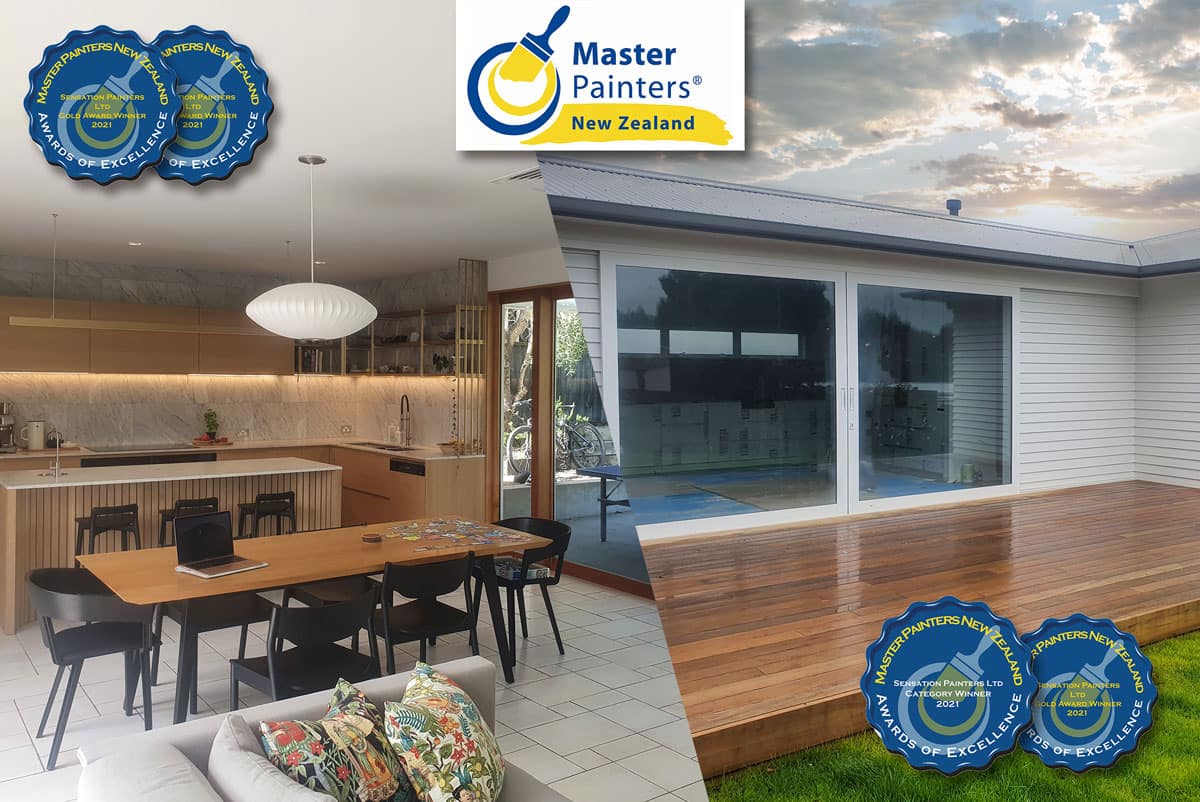 2021 Master Painters Awards
Sadly due to our friend Covid-19 DELTA, the annual New Zealand Master Painters Association conference and awards did not take place this year as scheduled in Blenheim. The awards were presented online instead on Friday, 24th September via YouTube, and what a grand effort from MPA for pulling together our Awards event during this crisis!
We are very pleased to pass on congratulations to our home-owners and our hard working team – another great year for Sensation Painters!
GOLD Residential Dwelling – new exterior under $25K (Category WINNER)
GOLD Residential Dwelling – new interior under $25K
GOLD Residential Dwelling – rework interior – Character
GOLD Residential Dwelling – Intergrain Rework Timber Award